LFG Leads
The College/Specialty Tutor is responsible, within their defined area, for overseeing the delivery of the training programmes to all postgraduate medical trainees. They should ensure a learning environment at departmental level which is challenging, supportive and multi-professional.
Education Faculty Home
College Tutors are responsible for Ensuring that the educational, pastoral and career planning needs of all trainees in their specialty are being addressed. They also have responsibility for:
Implementation, monitoring and improving the training programmes in the department in conjunction with the DME, FTPD and Specialty schools
Working with the Foundation Programme Directors and GP Tutors to ensure that specialty placements fulfil the programme requirements
Managing trainee performance issues
Ensuring that an appropriate induction is delivered on every rotation and that trainees are

 

given all the information required for safe practice
Supporting the educational and clinical supervisors in their role
Ensuring the quality control of the education and training delivered within that specialty meets the local, regional and national standards
Dr Christie Locke
Anaesthetics, joint lead
View Profile
MBChB (SA) and FRCA(UK)
Dr Locke is an Anaesthetic Consultant with special interests in paediatrics, gynaecological oncology and ENT surgery.
During her training she completed a fellowship in paediatric anaesthesia at Great Ormond Street Children's Hospital.
Dr Locke has a particular interest in paediatrics and is the anaesthetic representative on the Paediatric Resuscitation Council. She has worked in international countries with OperationSmile, anaesthetising children for repair of cleft palates.
Before starting her consultant post at East Surrey Hospital Dr Locke was a locum consultant at the Royal Marsden Hospital and gained a huge amount of experience in anaesthesia of both adult and paediatric cancer patients.
You can contact Dr Christie Locke & Dr Afolake Bewaji at [email protected] & [email protected]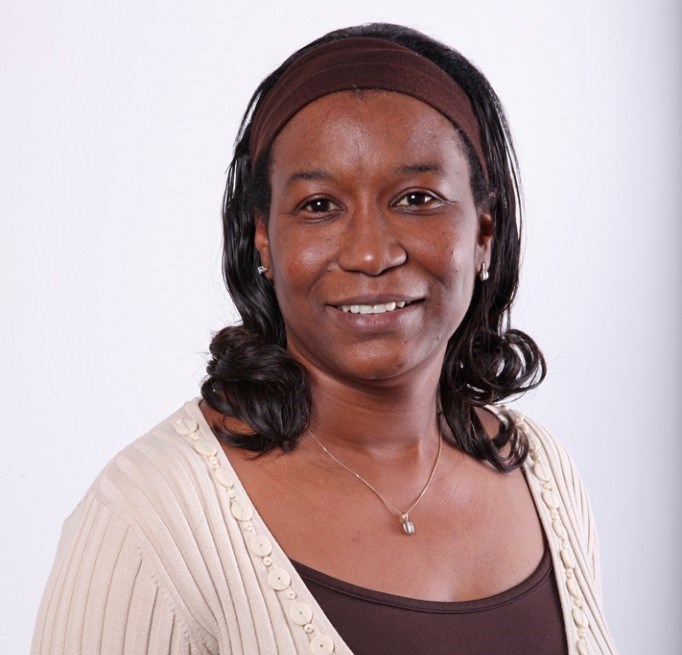 Dr Afolake Bewaji
Anaesthetics, joint lead
View Profile
MB.Bch, FRCA
Dr. Bewaji graduated from the University of Wales, College of Medicine (now Cardiff University) and started as a consultant anaesthetist at SASH, in March 2008. She completed her post-graduate training at the St. George's school of Anaesthesia/ South West Thames Rotation.
Her areas specialist practice include anaesthesia for gynaecology; paediatrics and obstetric anaesthesia and analgesia. She is a fellow of the Royal College of Anaesthetists. Other professional memberships include the Association of Anaesthetists, Obstetric Anaesthetists' Association and the Difficult Airway Society.
She is an educational supervisor and curriculum lead. She is also a member of the Leadership Local Faculty Group for SASH. She instructs on both the Advanced Trauma Life Support (ATLS) and the Advanced Paediatric Life Support (APLS) courses.
You can contact  Dr Afolake Bewaji at [email protected]
Dr Naomi Sellars
Clinical Radiology
Dr Brian Dalley
Emergency Medicine
Mr Tim Campbell-Smith
General Surgery
View Profile
Mr Campbell-Smith is one of the consultant general & colorectal surgeons and has been at the Trust for 7 years. He has recently taken over as the Royal College surgical tutor and he is actively involved in surgical & endoscopy training. Mr Campbell-Smith is regular faculty member on ATLS courses and on the St Thomas' MRCS course. His main interests are laparoscopic surgery and inflammatory bowel disease, but he also his fair share of colorectal cancers, hernias and proctology work too.
He is a keen mountaineer and cyclist and lives with his wife & son.
You can contact Mr Campbell-Smith at [email protected] .
Dr Alice Myers
Intensive Care Management
View Profile
Dr Alice Myers MBBS BA(Hons) MRCP FRCA EDIC FFICM Alice Myers is a consultant in anaesthesia and intensive care medicine with an interest in education and research. Appointed in 2017, she completed training in London and South East England (mainly at St Georges, Kings College and the Royal Free Hospitals). Prior to training in medicine, she studied English Literature and Language at Birmingham University and spent two years as the marketing manager at a design graphics publishing company.
She is faculty tutor for intensive care medicine, co-lead for research in critical care, FICE mentor (Focussed Intensive Care Echo) and course director for the EASY Final FRCA SOE course.
In critical care, her interests include ventilation and echocardiography. She also has a clinical interest in anaesthesia for major upper and lower gastro-intestinal surgery.
She has multiple publications and prizes, including the BMA Book Awards prize for Best Book in Paediatrics 2009 (Paediatrics: Clinical Cases Uncovered, ISBN 9781405159845).
You can contact Dr Myers at: [email protected]

Dr Monira Rahman
Medicine, joint lead
View Profile
Dr Monira Rahman has been a Gastroenterology Consultant at SaSH since September 2016. Her main interests are Inflammatory Bowel Disease and Education. She qualified in medicine from St. Bart's Hospital medical school with an Intercalated BSc degree in Pharmacology from King's College London. She undertook Gastroenterology and G(I)M specialist training split between Oxford and South London deaneries and spent time as a Clinical Research Fellow at Oxford University.
She has 2 daughters and enjoys reading, and spending time with family and friends.
Dr Tak Ellis
Medicine, joint lead
View Profile
Dr Tak Ellis trained at St Mary's Hospital Medical School, now Imperial College, and rotated through North and South London during her training. As an SHO she realised how interesting, complex and rewarding care of the older people was and this sent her down the career path to specialise as a geriatrician. She worked as a geriatrician and stroke consultant in a previous post Kent before relocating to East Surrey Hospital in 2019 to be closer to home,and now work as a geriatrician consultant on Nutfield Ward.
She is a keen jogger and reader and feels it is very important to have work life balance.
Dr Zara Ameen
Obstetrics & Gynaecology
Dr Lola Adenuga
Paediatrics
View Profile
Dr Sunil Zachariah
Foundation Year One
View Profile
Dr Zachariah has carried out the role of Foundation Year 1 Programme Director for last 4-5 years.
Dr Zachariah has been working as Consultant Endocrinologist in SASH since 2008. Prior to this time he carried out research in Guildford in Insulin related weight gain. Dr Zachariah frequently empowers doctors in training in the endocrinology firm to consistently present at national and international meetings. He undertakes both roles of clinical or educational supervisor to FY1s, CMTs, GPST trainees and Endocrine ST trainees. In any spare time he loves painting and watching sports.
Dr Kofi Nimako
Foundation Year Two Programme Director
View Profile
Dr Kofi Nimako has been a Consultant Respiratory Physician since August 2013. He manages patients with all aspects of respiratory and general medical problems.
He is responsible for inpatients on Tilgate and Tandridge wards and has outpatient clinics at East Surrey, Crawley and Caterham Dene hospitals. He has a fortnightly bronchoscopy list at East Surrey Hospital.
He gained a BSc degree before graduating in medicine from Liverpool University. He completed specialist training at St George's and The Royal Brompton hospitals as well as district hospitals in Surrey. Dr Nimako conducted research into lung cancer at the Royal Marsden Hospital, obtaining his MD degree from the Institute of Cancer Research in 2013. He has also gained an MSc degree in Critical Care Medicine from Cardiff University.
His specialist interests include Lung Cancer, Asthma, COPD, Cough and Research.
View Profile
Shrina Nathwani is a Consultant in Oral Surgery and has worked at SaSH since 2019. Ms Nathwani is also a senior clinical tutor in Oral Surgery at Kings College London. She has a Masters in Health and Medical Education with distinction and is a fellow of the higher education academy.
Her specialist interests include management of the medically compromised patient in oral surgery and dental education. She has a number of publications in peer reviewed journals including 'Education in the Workplace' and evidence based management of anticoagulated patients for dental procedures in primary care.
Ms Kelly Weston
Ophthalmology
View Profile
BSc BM(Hons) FRCOphth
Miss Weston is a Consultant Ophthalmologist, working at SASH since January 2018. After graduating in Medicine from the University of Southampton in 2005 she completed specialist training in the Wessex Ophthalmology rotation in 2017. Post graduate training included a Fellowship in Paediatric Ophthalmology at Great Ormond Street Hospital. Her specialist interests include paediatric ophthalmology, adult ocular motility and cataract.

Education Campus Reception

SASH Education Campus
Surrey and Sussex Healthcare NHS Trust Trust Headquarters
East Surrey Hospital
Redhill
Surrey
RH1 5RH